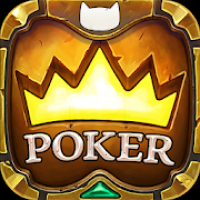 Play Free Online Poker Game - Scatter HoldEm Poker
Rating: 4.00 (Votes: 0)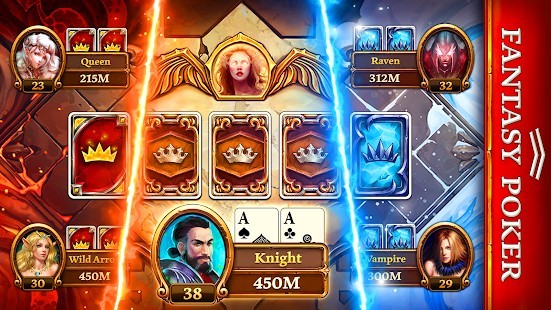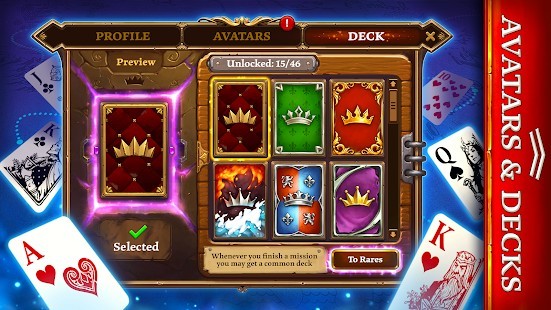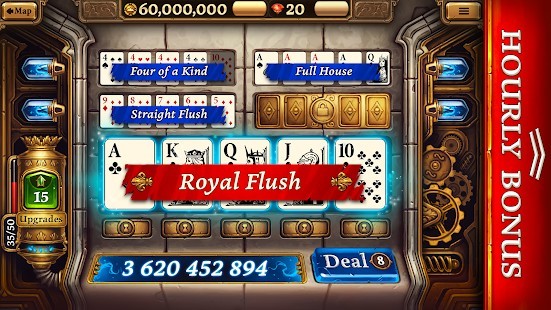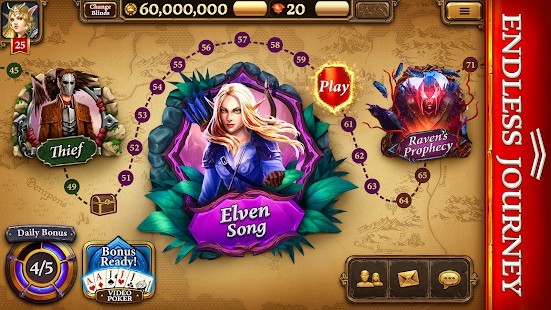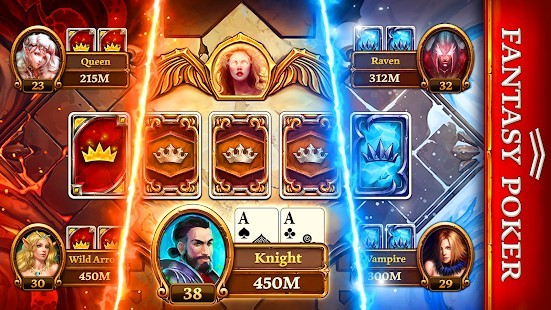 👑 Scatter Holdem Poker is what you get when you mix the Classic Card Game with the Realm of Fantasy 👑 Take your seat, place your bet and experience the Best Free Texas Holdem Poker out there!We took the Classic Online Poker and added a Fantasy Adventure twist to it.
Hone your Holdem Gard Game skills by completing Quests, beating Levels and getting Big Rewards for every single one of them! It's a Las Vegas style Free Casino Poker like you've never seen before! Download Now and get your 60 Million Chips Welcome Bonus. See you in the Game, Poker Sharks!
What makes Scatter Holdem Poker worth checking out:
- Play Online Poker Game for Free! It's the Classic Card Game that needs no introduction.
- For the fans of Video Poker - this is how you get Free Chips in Scatter Holdem every hour!
- Hundreds of levels with challenging and creative Poker Missions. It's a brand New Way to play the game!
- Free Mode for those craving Classic 5 Player Texas Poker experience without aforementioned Missions.
- Just started learning How To Play Poker? Highlighting winning poker combinations will help you in the game!
- Customize your Poker Avatar and Card Deck with a variety of gorgeous Fantasy Designs. Using your own picture is an option as well :-)
- Big Wins, Top Hands, Win Rate & more displayed in your personal Scatter Holdem Statistic Screen.
- Folded weak cards early? Free Casino Slots Minigame is here to keep you entertained while you wait for the New Game of Holdem Poker.
- Everything is better with friends ;-) Use elixirs to help each other pass hard missions and ask for help yourself!
- Cute Poker Shark emojis and Spells to express your feeling during the Heat of the Online Poker Game.
- Massive bonuses, Epic Special Events, and a High Roller Club to keep Scatter Holdem Poker constantly fresh and engaging!
- The game is living and breathing - bringing you new updates, features, characters and stunning worlds to explore. You won't get bored with us! ;-)
Are you new to Texas Holdem Poker?
From highlighting winning combinations to the simple and informative tutorial, our game will help you to take the first steps into the wonderful world of poker. You will learn when it is the right time to raise the bet and when you have to fold. But the most important - you will learn to bluff! Feel the uncontrollable thrill of an upcoming win when you have a demolishing Royal Flush in your hand or when you have nothing, but your unequaled bluff skills proving that an opponent is wrong, leading him to his demise!
This game will suit both new players willing to learn how to play and poker sharks looking for a change of pace and new challenges. Mysterious Lady Femida, eccentric Genie, cunning Thief, sinister Vampire Hunter, and other fantasy characters are waiting for you in Scatter Poker fantasy realm. Stunning graphics, detailed characters, and bewitching music will keep you satisfied with the captivating atmosphere of the exciting new world. Become the hero for whom Fate itself will cheer for :-)
Download now and get 60,000,000 Free Chips as a casino welcome bonus!
Best of luck to you!
Visit our website:
https://murka.com/
Join us on:
Facebook
https://www.facebook.com/scatterpoker/
Twitter
https://twitter.com/ScatterHoldem
Instagram
https://www.instagram.com/scatter_holdem/
FROM THE MAKERS OF SCATTER HOLDEM POKER:
This game is intended for an adult audience and does not offer "real money gambling". Practice or success at social gaming does not imply future success at "real money gambling". Use of this application is governed by Murka's Terms of Service. Collection and use of personal data are subject to Murka's Privacy Policy.
By downloading this application, you are accepting Terms of Service & Privacy Policy:
http://murka.com/#terms-of-service
http://murka.com/#privacy-policy
Based on 0 Votes and 0 User Reviews
Other Apps in This Category