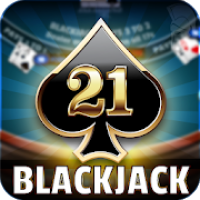 BlackJack 21 - Online Blackjack multiplayer casino
Rating: 3.00 (Votes: 0)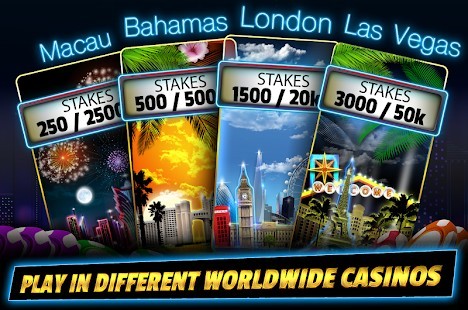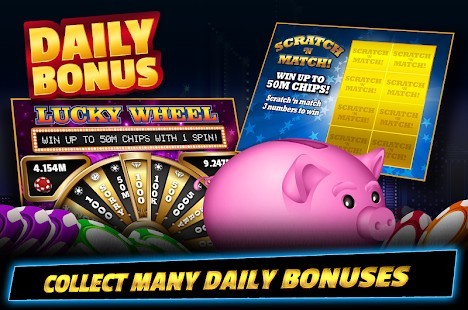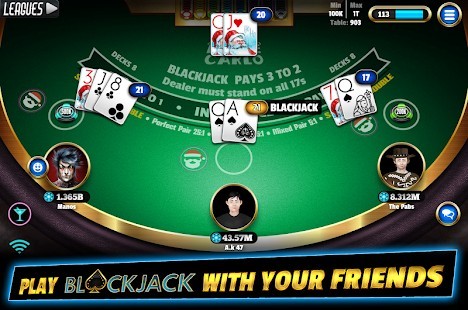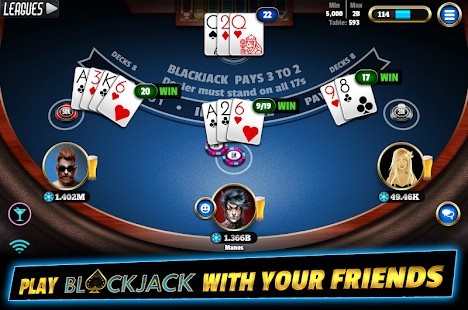 Blackjack 21 is multiplayer card game full of chips!
Play free
Blackjack 21
♠️♥️ - the world's most played
free multiplayer Blackjack card game
around the world, with real
casino card's
players, playing
live blackjack
at stunning black jack tables and awesome card and chips graphics from our diverse
blackjack casino
cities: Las Vegas, London, Macau and more. Place your chips on the tables, beat the dealer's hand and win chips and share with friends. Millions of real users to play against in this multiplayer
blackjack game
now made even more exciting with the new
Side Bets
exclusive feature!
It's one of the world's most famous
card games
. Take a seat and play in the world's most glamorous casinos, from Monte Carlo to Vegas, on an incredible and rewarding Blackjack journey. Do you want to win more with
Side Bets
feature? Challenge the dealer by placing a
Side Bet
and wait for those pairs to gain more chips. Then crank up the excitement further and be the best 'Tournament Master' champion! Can your
Blackjack strategy
defeat all opponents? The cards are already waiting for you, so come and see if you can draw the one you need when it really counts! Find out now in this
free Blackjack
game!
Win BIG and rise to the top of the leaderboard in one of the best card games around!
Every player gets free daily bonuses, sales offers and discounts with the opportunity to join our exclusive 💰
'VIP Privilege Club'
💰, complete with seven unique levels from Bronze to Black that ensure you special boosts, and huge Chip and Diamond deals. The higher up you go, the more privileged you become!
What's new in Blackjack 21:
✓
SIDE BETS
– Get Perfect Pairs for side bets and win bigger ♠️♣️
✓
FRESH FACELIFT
– Revamped tables and stunning graphics, now with three seats for more room to play. It's still your favorite game, just better!
✓
NEW TOURNAMENTS
🏆– Three round winner takes all. A totally unique and fantastic new
Blackjack 21 tournaments
in hot casino cities!
✓ LEADERBOARDS – Weekly leaderboard winners collect kudos and prizes
✓
CASINO JOURNEY
– Play in any of the seven casinos, from Athens to Monte Carlo, with high-roller stakes and bigger winnings the further you go!
What to expect in the game:
✓ FREE CHIPS EVERY DAY
✓ HOURLY & DAILY BONUSES
✓ VIP PRESTIGE CLUB – 7 all-new LOYALTY levels, Bronze to Black
✓ BOOSTERS as rewards for your purchases
✓ CASINO JOURNEY – Play in the casino of your choice, from Athens to Monte Carlo
✓ AUTHENTICITY – Real casino feeling, same rules, same fun
✓ CHAT – Live chat with gamers all over the world
✓ AVATARS – Cool heroes – which one will you be today?
✓ SIGN IN – With Facebook or as a guest (no registration needed as a guest)
✓ SINGLE ACCOUNT – Use the same account for smartphones and tablets
✓ PROFILE PAGE – One-touch access to your complete profile and status
NOW PLAY OUR OTHER GAMES TOO:
➕ POKER LIVE - Multiplayer Texas Hold'em
➕ ROULETTE - French & American classic
➕ BACCARAT - Authentic Asian favorite
Please like us on Facebook!
http://facebook.com/liveblackjack21
Follow us on Twitter!
https://twitter.com/liveblackjack21
Live Blackjack 21 is a free online game of chance and skill for entertainment purposes only. It is not possible to win real money, real items/services/gifts or goods in kind by playing our skill games. The virtual currencies used in this game are called Chips and Diamonds, and they can be purchased in the 'Store' with real money. Chips and Diamonds cannot be exchanged for cash or be paid out in any form and can only be used to play our game. Live Blackjack 21 is intended solely for an adult audience - gamers aged eighteen years or over.
Terms of Service: http://www.abzorbagames.com/terms-of-service
Based on 0 Votes and 0 User Reviews
Other Apps in This Category