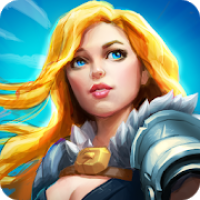 Battlejack: Blackjack RPG
Rating: 3.00 (Votes: 0)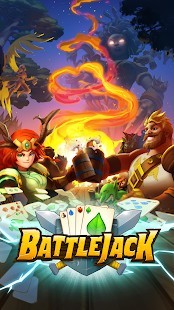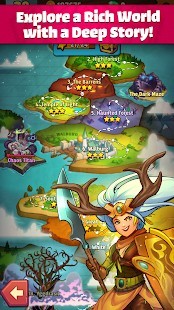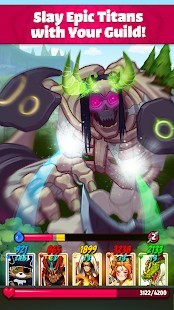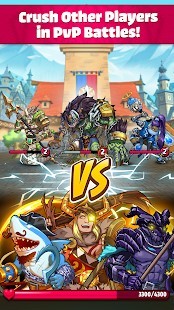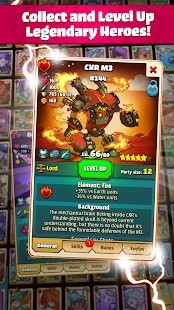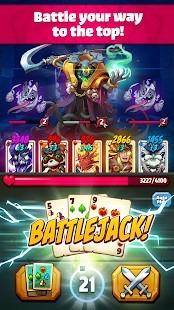 Collect hundreds of legendary heroes and engage in high risk, high reward card battle games in Battlejack, the only fantasy RPG game with a unique blackjack-inspired card battle system! Help the heroes free the mythical tree Yggdrasil and restore the elemental balance to Midgard.
Join a guild and battle Titans in epic RPG card games. As you battle Titans, deal battle cards that equal exactly 21 to deal the most damage, just like in blackjack!
Start your fantastical journey today in Battlejack, the only RPG game that uses a blackjack card battle system!
Battlejack Features:
EXPLORE FANTASTICAL WORLDS
• Enjoy a fantasy story that leads you on an epic journey!
• The fantasy world of Midgard is full of adventures!
• Enjoy the all new Dark Maze, where you will encounter powerful enemies and face challenges like never before.
• Play this card RPG while killing time waiting for your bus or sitting on the toilet. Ain't modern gaming awesome?
CARD BATTLES – VICTORY OR NOTHING
• RPG fun full of exploring, collecting and customizing with a blackjack twist!
• In a card battle, score 21 to unlock a massive boost to all heroes.
• Like a real Blackjack game, you will face consequences if you're too greedy. Play it safe and don't get punished or try to defy the odds and risk it all.
COLLECT LEGENDARY HEROES
• Card collecting games – Collect trading cards for hundreds of unique heroes from the enemies you slay!
• Legendary heroes can be mixed and matched to create the perfect team from an troll-YAAAARRR!-pirate alliance to a cute unicorn- kitten squad: the possibilities are endless!
EVOLVE & EQUIP HUNDREDS OF HEROES
• Want heroes stronger than a fire mecha? What about a mega-powerful-lava-spitting-shredder-of-doom-and-death?!
• Legendary heroes can be fused, upgraded and customized to make them even stronger and cooler!
• Battle using the right party combinations to make your newbish weaklings become mighty gods in every card battle!
SLAY EPIC TITANS IN A GUILD
• Battle Titans with your guildmates, and help each other climb to the top of the leaderboard!
• As the goblin proverb says: If you want to wipe fast, fight alone; if you want to wipe far, fight together. Or something like that.
Enjoy an epic, fantasy story full of heroes, Titans and challenge yourself in turn based games inspired by blackjack!
Download today to play turn-based card games and battle alongside the heroes of Midgard!
Like us on Facebook at https://www.facebook.com/battlejackofficial/ to get the latest Battlejack news! This app allows you to purchase virtual items. Privacy policy: http://legal.grandcrugames.com/privacy.html
Based on 0 Votes and 0 User Reviews
Other Apps in This Category