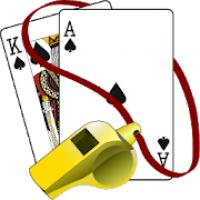 Blackjack Coach
Rating: 6.00 (Votes: 0)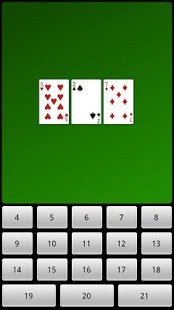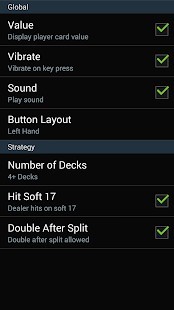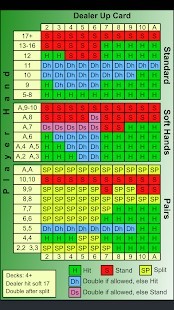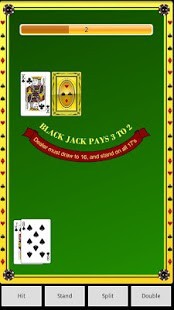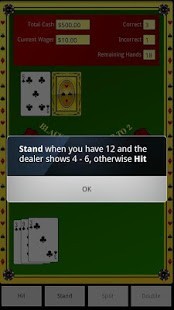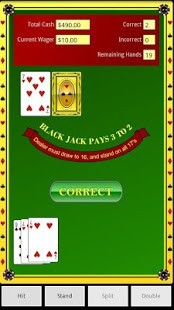 Blackjack Coach trains you in basic Blackjack strategy.
By using what you learn here, you will have the highest probability of success in a real casino.
Features:
* Basic Blackjack strategy coaching informs the player of the best move when a mistake is made.
* Configurable Strategy Options
- 1, 2, 4+ decks in shoe
- If the dealer hits or stands on soft 17
- If double after split is allowed
* 1, 2, and 4+ deck shoe model mimics the exact way cards are dealt at a real casino.
* Pairs and Soft Hands mode helps the player master the additional complexity of these types of hands.
* Speed round mode helps prepare the beginner for the action of playing at a real casino.
* Simple user interface is easy for the beginner to understand and utilize.
* High resolution graphics and sound make game play more enjoyable.
* Strategy Map shows the player what the correct moves should be.
* Graphical charts show the player's progress over time.
* Card Value mode helps the beginner instantly recognize the value of their hand.
AKA: Blackjack Trainer, Blackjack Tutor, Blackjack Helper, Blackjack Basic Strategy
Based on 0 Votes and 0 User Reviews
Other Apps in This Category