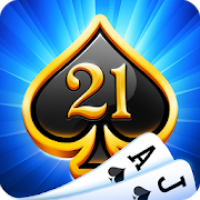 Blackjack 21 - casino card game
Rating: 6.00 (Votes: 0)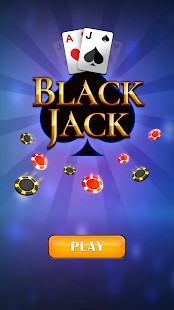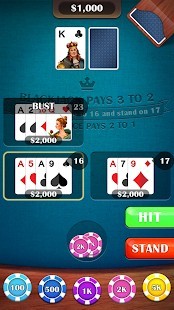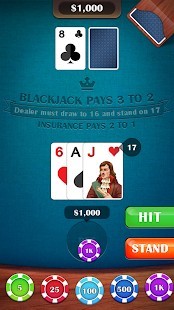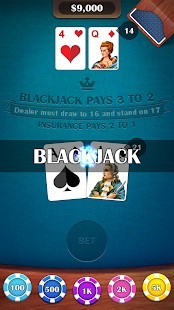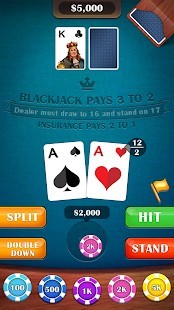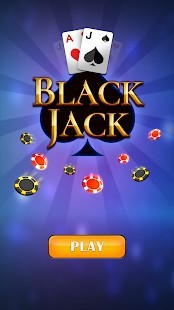 This is a free authentic casino Blackjack gambling game, also known as twenty-one or 21, that you can play against the dealer.
Enjoy classic casino card game with Popular Las Vegas rules just like at the real casino. You need to download this app if you like to play slot machines or slots and blackjack or just want to learn how to play Black Jack 21 in a casino and practice your gambling skills to be prepared for your Vegas trip.
Top Features of the game
- unlimited free chips
- fair game 100% truly random card shuffler with deck shuffle animation
- authentic Blackjack experience
- Double Down, Splits, Insurance and Surrender
- by default the game is played with single deck
- simple game easy to play with smart controls
- hints based on Blackjack strategy charts
- game statistics and free chips after bankrupt
- lit graphics large cards and easy to play
- learn how to beat the casino and how to play blackjack at the casino
- Easy to play 100% fun addictive and challenging game
Basic rules and how to play
In Black jack, you are trying to build a hand with a higher value than a hause without going over 21. Aces may count either 11 or 1. Face cards are worth 10, and all othe cards are worth the number they show .
Any hand containing an Ace and a face card is called a black jack. BlackJack beats every other hand, and play 3 to 2 for the players.
NOTE: This is NOT gamble games for real money.
- The game is intended for an adult audience and this card game do not offer "real money gambling" or an opportunity to win real money or prizes.
Please let us know what you think of this card game and rate us.
Created by CYBERNAUTICA 2017 - 2018
Based on 0 Votes and 0 User Reviews
Other Apps in This Category